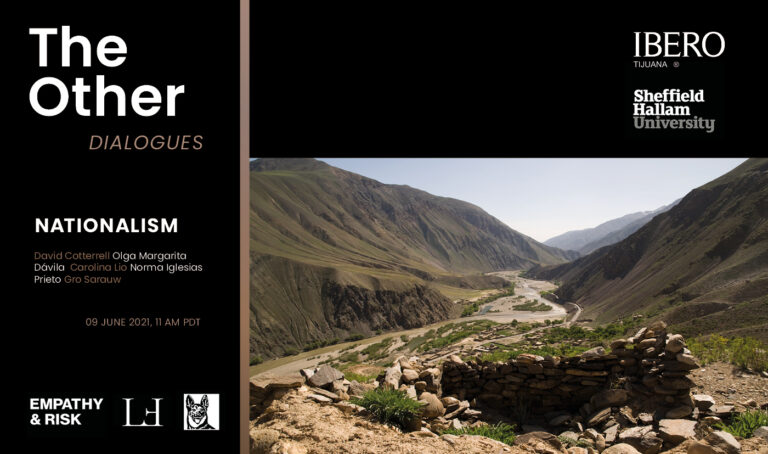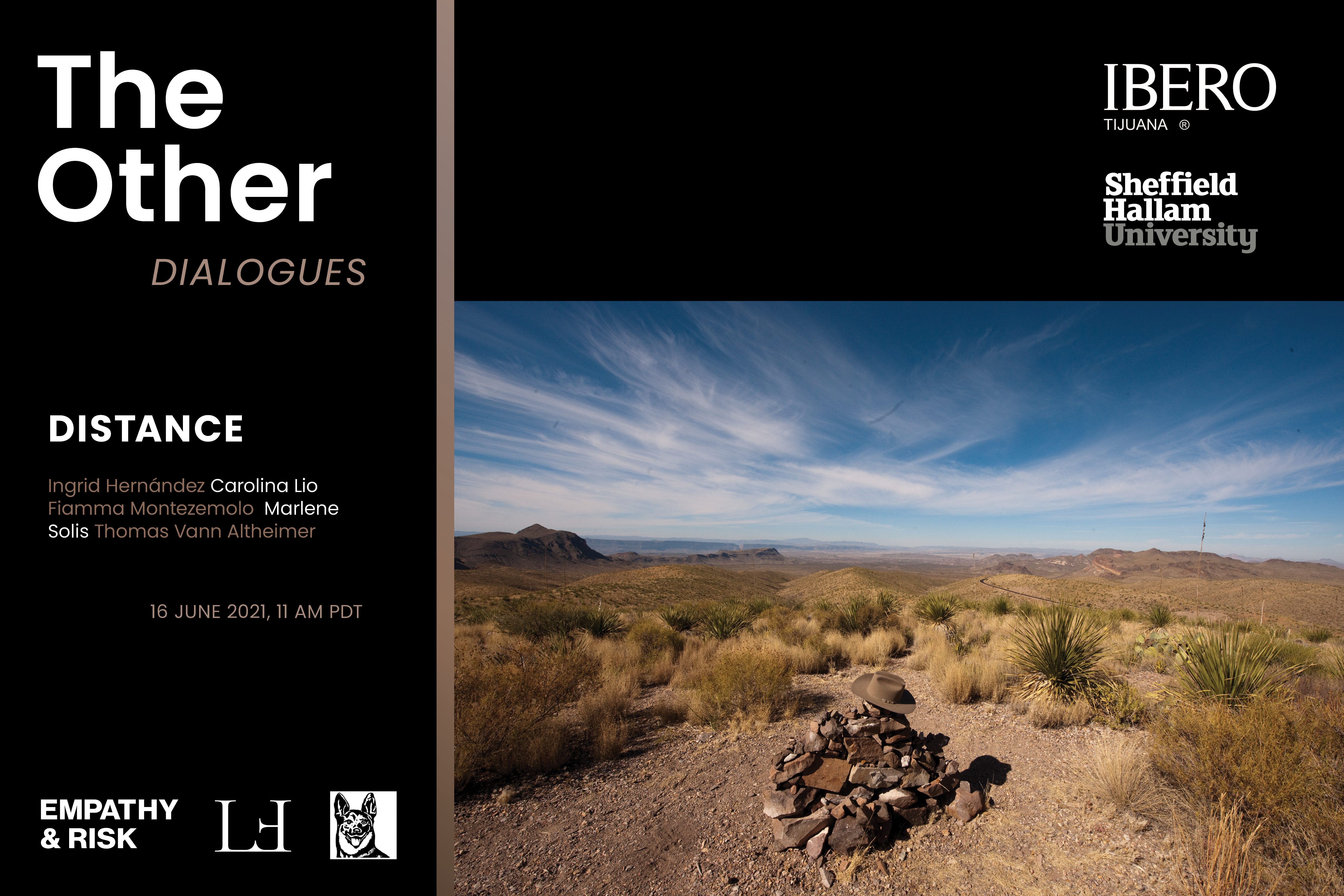 THE OTHER Dialogues is curated by Empathy & Risk in the framework of this partnership, and is part of the Empathy & Risk Dialogues series, started in 2017 as a format of a multi-national conversation between policymakers, artists, and activists in order to create a comparative analysis of the factors and contradictory versions of 'truth' that lead progressively towards conflicts.
Drawing inspiration from the exhibition Dear Aliens, Galería de la Ciudad, ICBC Tecate, curated by Thomas Vann Altheimer (Pastor Projects), THE OTHER Dialogues will explore the limitation of international understanding that can be reinforced through distance.
Each artist/academic involved in the exhibition and in the Dialogues has developed hypotheses for the application of their own local experience, knowledge and mediated understanding to issues of common concern that are perceived to be of particular relevance to the Baja California region.
First session
THE OTHER Dialogues: Nationalism
9th June 11am PST
This conversation brings contemporary visual art practices into the geopolitical framework that defines the dichotomic relations deeply ingrained in discourses of powers. In the past 18 months, the pandemic has revealed new narratives of local solidarity and international exclusion. Within a context of arguments of safety and responsibility co-existing with populist isolationism and self-interest, there is a compelling need to reflect on nationalism and its new and historic rationales.
Speakers: David Cotterrell, Olga Margarita Dávila, Norma Iglesias Prieto, Gro Sarauw
Second session
THE OTHER Dialogues: Distance
16th June 11am PST
The starting point for this session is the observation of how, during the pandemic, we have assisted an amplification of the concept of distance and proximity, making even more visible the tension at the edge of two economic zones. Migration, transmission, and translation are all experiences of mediations between contexts and identities that can trigger either resistance or understanding. How can we critically question our experience of the others' contexts and establish informed methodologies of collaboration among diversity?
Speakers: Ingrid Hernández, Fiamma Montezemolo, Marlene Solis, Thomas Vann Altheimer
Both sessions are chaired by Carolina Lio
Credits
Other Dialogues : Nationalism Panellists:
Other Dialogues : Distance Panellists:
The Other Dialogues were supported by the Global Challenge Research Fund & Sheffield Hallam University, in partnership with Ibero University, Pastor Projects and Looking Forward.